Welcome to the Laténium, the largest archaeological museum in Switzerland!
Located on the shores of Lake Neuchâtel, the museum and its archaeological park tell you about 500 centuries of regional history.
The archaeological park is freely accessible.
Opening times
Museum
10 a.m. – 5 p.m. from Tuesday to Sunday.
Closed on Mondays.
Archaeological park
Free access
Admission fees
| | |
| --- | --- |
| Adults | CHF 9.- |
| Students, apprentices, seniors, unemployed, disabled | CHF 5.- |
| Children (from 7 to 16) | CHF 4.- |
| FAMILIES (2 adults + children) | CHF 20.- |
How to get there
The Laténium is located in Hauterive, on the shores of Lake Neuchâtel (3 km from the centre of Neuchâtel), it can be reached by train, bus, car but also on foot and by bike.
Next events
Gratisführung
Musik, Frauenfigurinen und Schmuck. Künstlerische Zeugnisse der Eiszeit.
1973-1990 entdeckten Archäologen auf der Schwäbischen Alb eine Flöte aus Schwanenknochen deren Alter auf 35000-40000 Jahre geschätzt wird. Die dort gefundenen Musikinstrumente, Schmuck, sowie auch Frauen- und Tierfigurinen zählen zu den ältesten menschlichen Spuren künstlerischen Ausdrucks des heutigen Deutschlands und der Schweiz. Kommen sie mit, auf einen Schnelldurchlauf durch die Highlights bildlicher, plastischer und musikalischer eiszeitlicher Kunst.
| | |
| --- | --- |
| Time : | From 11h30 to 12h00 |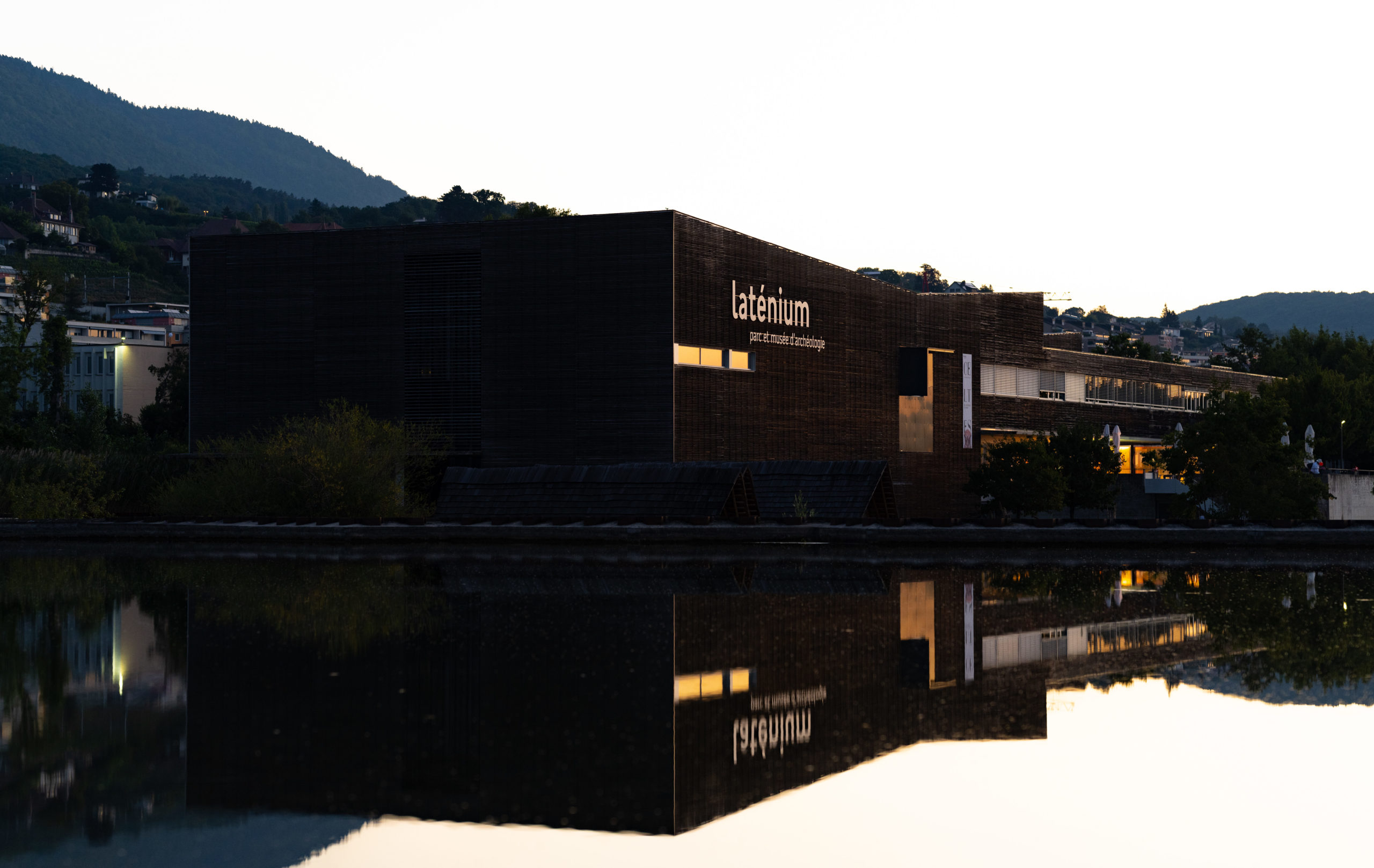 La nuit des musées neuchâtelois
Prenez votre baluchon et venez passer la soirée au Laténium ! Des activités à vous en mettre plein les mirettes et les oreilles. Que sait-on des gestes d'un guerrier celte ? Comment mettre en récit des photographies anciennes de la découverte de l'extraordinaire site celtique de La Tène ? Des contes vous plongeront dans l'univers onirique des temps celtiques… et plein d'autres surprises encore !
L'entrée au musée et les activités sont gratuites