Discover the Laténium with your family ! 
Children, parents, grandparents, godfathers or godmothers, explore as a family the different ways of discovering the Laténium and the profession of archaeologist!
In the museum mini-laboratories enable visitors to try out scientific methods such as excavations, dating or preservation methods. Educational games for children, videos and models punctuate your visit.
Consult the museum's programme to discover an array of activities. These enable you to spend quality time together as a family, to be creative and to tackle an archaeological topic in an original manner.
Extend your visit to the museum with a walk in the archeological park. Have a picnic in the pile-dwelling houses. Enjoy the playground in the centre of the park facing the lake.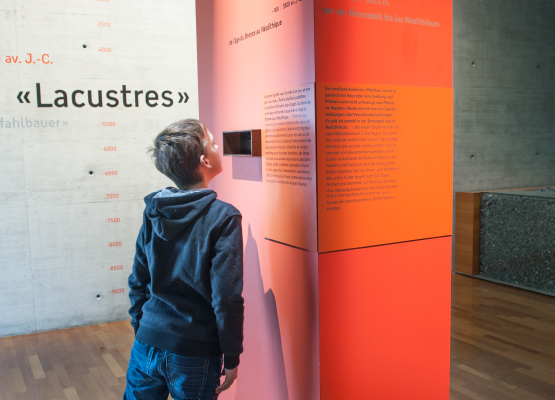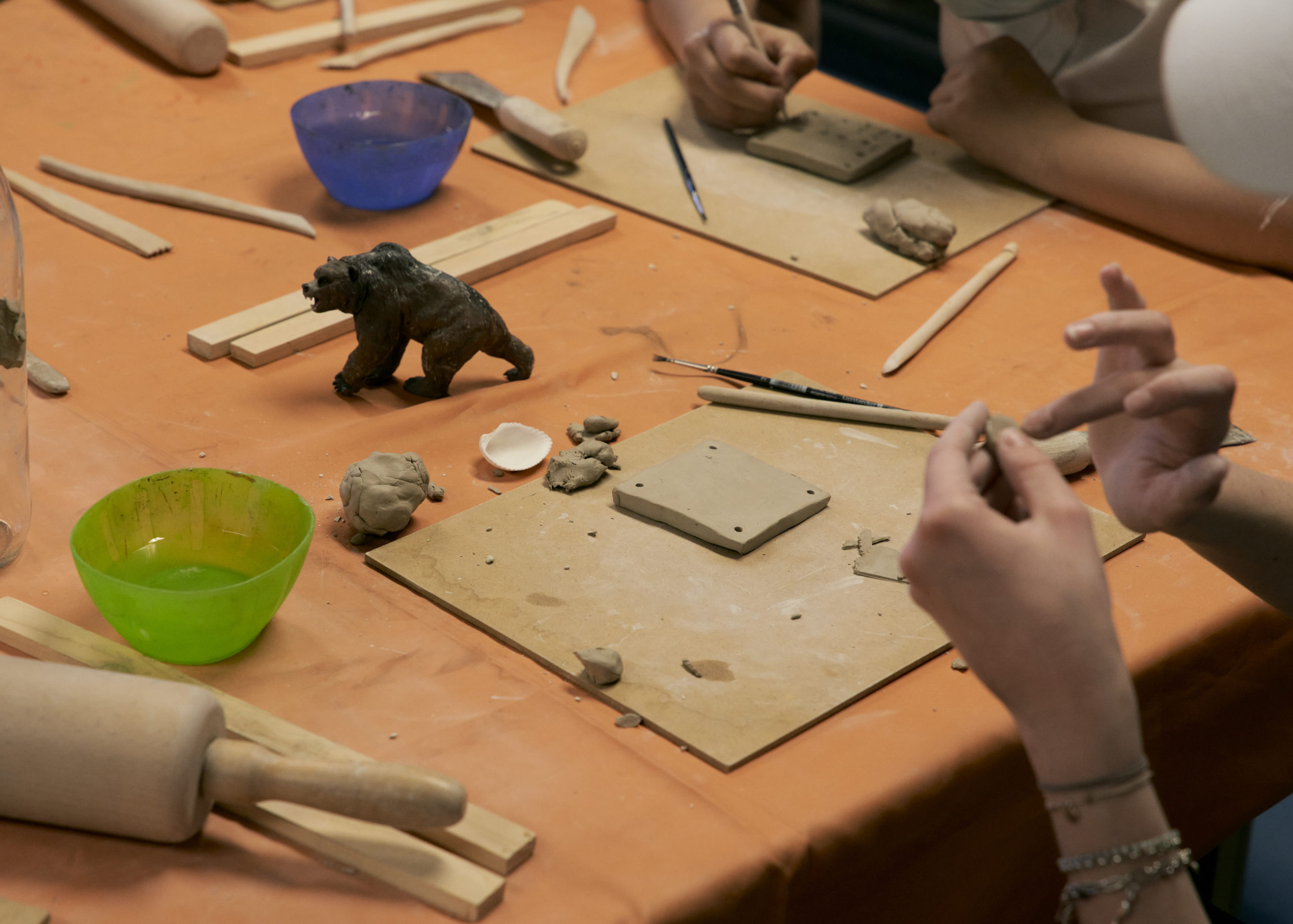 An archaeological birthday !
Celebrate your child's birthday at the Laténium! Celebrate this special day by discovering an aspect of archaeology together with your friends. Medallion, mosaic, clay or painting, choose a workshop, which will be organised by a guide. Then enjoy a birthday cake in the Café du Laténium, where a table will be reserved for you. Finally, the archaeological park will offer children spaces to have fun!